How to Buy the Playdate Handheld Games Console
The Playdate is a handheld games console from Panic, a company known for high-quality Mac software and video game publishing.
The Playdate is special for many reasons. It's stylish, has a crisp black and white display, and games get delivered directly to the console over time. But perhaps best of all? It has a crank that flips out from the side that you can use to control games.
If you want to get your hands on a Playdate from Panic, here's everything you need to know about buying one of these novelty handheld games consoles.
How to Buy the Playdate Games Console
The Playdate is only available to purchase new directly from its creator, Panic Inc.
It costs $179, converted into your local currency at checkout, excluding shipping, taxes, and duties. This includes the console, a yellow USB-C to USB-A cable, and more than 20 games.
Since the Playdate is still under production, the sooner you order the Playdate, the sooner it will arrive. Only 20,000 units have been allocated for shipment in 2021, which have sold out. As such, all current purchases will deliver in 2022 and beyond, though dates are subject to change.
There is a limit of two devices per person. If you try to circumvent this, Panic will cancel your duplicate orders.
To buy a Playdate:
Go to the Playdate Store.Choose whether you want only the Playdate ($179) or the bundle which also includes a cover ($199.01) and represents a $9 saving. Click Add to Cart on your choice.Your cart will open and show the estimated delivery date. Click Check Out.Use the Apple Pay/Google Pay Express checkout. Alternatively, input your Contact information, Shipping address, and click Continue to shipping.Select a Shipping method, then click Continue to payment.Enter your Payment details, check the other information, then click Pay now.You'll receive a confirmation purchase email and a separate email to create a Playdate account.
What Are the Conditions of Purchasing a Playdate?
While the Playdate is in the pre-order phase, you can cancel your purchase at any time for a full refund. Note that if you've purchased internationally, you won't be refunded any currency conversion fee that your bank has charged.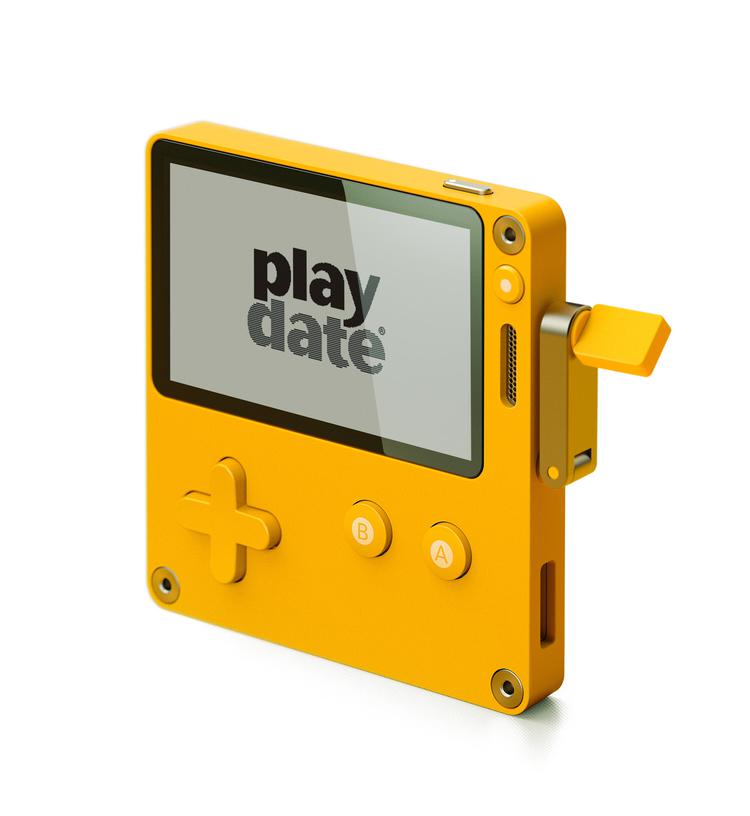 Related: Why You Should Stop Pre-Ordering Video Games
At the time of writing, Playdate is being shipped to these countries: the US, the UK, Canada, Australia, Austria, Belgium, Denmark, Finland, France, Germany, Ireland, Italy, Japan, the Netherlands, Poland, Spain, Sweden, and Switzerland. Duties and taxes are calculated at checkout.
Panic says it's complicated to adhere to the shipping regulations of every country, and its small team aren't able to support worldwide shipping out of the gate. As such, if you want it to ship one to your country that isn't on the list above, you can register interest via the Playdate Country Survey.
Image Credit: Panic, Inc./Playdate
Every Playdate comes with a one-year warranty, which covers you for any defects or malfunctions with the hardware. This does not cover accidental damage.
Over 20 games come with the Playdate in a package called "season one." You will get two games delivered to you wirelessly every week from the date that you set up your console. Future games may come in separate seasons or as standalone purchases through a store—Panic are waiting to see what the interest is like before it lays out its plans.
Should You Buy a Playdate?
The Playdate is a bit of a novelty, but it's shaping up to be a fun and rather unique handheld games console.
Of course, it doesn't intend to go up against the big dogs like the PS5 and Xbox Series X. In fact, in the words of Panic, the Playdate is "designed to be complementary" to those consoles, so you can enjoy all of them in perfect harmony.
PS5 vs. Xbox Series X: Which Next-Gen Console Should You Buy?
Our PS5 vs. Xbox Series X comparison will help you pick the right console based on games, price, design, and other factors.
Read Next
About The Author
Joe Keeley(659 Articles Published)
Joe was born with a keyboard in his hands and immediately started writing about technology. He has a BA (Hons) in Business and is now a full-time freelance writer who enjoys making tech simple for everyone.
MoreFrom Joe Keeley
Subscribe to our newsletter
Join our newsletter for tech tips, reviews, free ebooks, and exclusive deals!
Click here to subscribe