Weekend picks, from Cones with a Cop to Stone Temple Pilots and comedians of a 'certain age'
What's better than ice cream on a sunny day? Nashua's Cone with a Cop event returns to Hayward's Ice Cream, 7 Daniel Webster Highway, from noon to 3 p.m. Saturday. Children 12 and under get a free scoop, thanks to Nashua Police Patrolmans Charities and Hayward's. (Anyone older than 12 is welcome to buy a cup or cone.)
A peek at the restaurant and ice cream stand's menu reveals more than 60 flavors — everything from the tried-and-true vanilla, chocolate and strawberry to bubble gum, cake batter, and Oreo.
Everyone can greet members of the Nashua Police Department, Nashua Fire Rescue and American Medical Response as well.
A big draw is the dunk tank, and this year there is a heated competition between Fire Chief Steve Buxton and Police Chief Kevin Rourke. Each are hoping to raise the most money for charity, making the other serve duty in the tank. (As of Wednesday morning at nashuapal.com, Rouke was in the lead with $3,112.74, with Buxton tallying $2,398.89 so far.)
Hayward's parking lot will be closed Saturday, so visitors should use designated areas at nearby Rivier College.
Info: Hayward's Ice Cream Facebook page.
.
Funny Women of a Certain Age take over the Tupelo Music Hall in Derry at 8 p.m. tonight and they're not holding back.
The comedy show includes Carole Montgomery, the show's creator who had helmed three specials on Showtime with wise-cracking lineups and notable guests. She'll be joined in New Hampshire by Vanessa Hollingshead, Leighann Lord and Julia Scotti.
Tickets are $35. Info: 603-437-5100.
Also look for New Hampshire's Drew Dunn to film his comic special "Breaking America" at the Rex Theatre in Manchester at 7:30 p.m. Friday. Tickets are $35. Info: palacetheatre.org or 603-668-5588.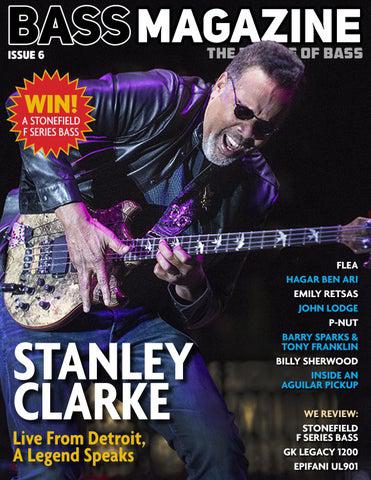 .
Alt-rock band Stone Temple Pilots, with Jeff Gutt on lead vocals since 2017, plays the Hampton Beach Casino Ballroom at 8 p.m. Sunday.
STP, famous for the tunes "Plush," "Creep" and "Vasoline," last year released a three-CD deluxe remaster of its third album, "Tiny Music … Songs from the Vatican Gift Shop."
Tickets: $41-$46. Info: 603-929-4100.
.
Exeter Arts and Music Fest fills Swasey Parkway in downtown Exeter on Saturday with live music, art vendors, a food court and children's activities. But first, get in a relaxed mode at 11 a.m. with some yoga.
Concerts throughout the day on the main stage will include Red Tail Hawk, the Bulkheads featuring Adrienne Mack-Davis, Groove Lounge and Cold Engines. Under the singer/songwriter tent, listen for Dyer Holiday, Alan Roux, Artty Francouer, David Corson, Todd Hearon, Liz & Peter and Darien Castro.
There's a $10 suggested donation per person or $20 per family. Info: Teamexeter.com.
.
Who is that guy? For anyone who has wondered about the statue of a kindly man sitting on a bench in Arms Park in Manchester, a celebration Saturday will give you an appreciation for a legacy of technological wizardry.
Known as the "father of video games," Ralph Baer was born in Germany in 1922 into a Jewish family who fled to the United States in 1938.
Ralph would call Manchester home for nearly 60 years until his death in 2014. By that time, he'd garnered more than 150 patents, creating or helping to create hundreds of electronic games, toys and novelties. Today his workshop is on display at the Smithsonian Museum of American History.
A celebration of the 100th anniversary of Baer's birth and the innovations he pioneered starts at 1 p.m. Saturday at Arms Park, 200 Bedford St. A new plaque for the statue will be unveiled, with comments from dignitaries including Art Molella, founding director of the Lemelson Center at the Smithsonian American History Museum, and Mark Baer, Ralph's son.
Food trucks will be on site starting at noon.
After the ceremony, head over to the SEE Science Center, 200 Bedford St., for family drop-in activities, speakers and demonstrations by FIRST Robotics Team 6763 Fusion from the Manchester School of Technology and Manchester MakerSpace and a video game exhibit. Admission will be free after 2 p.m.
Info: see-sciencecenter.org.
jweekes@unionleader.com