Redfall Has Been In Development Since Before Prey: Mooncrash Launched
According to a former Arkane Studios developer's resume, Redfall has been in development since before the 2018 launch of Prey: Mooncrash. Arkane Studios is most well-known for developing the Dishonored series of immersive first-person stealth games, as well as the 2017 sci-fi role-playing game Prey. The studio is composed of two groups, with the Lyon, France-based team working on the upcoming first-person shooter Deathloop.
Announced on June 13 at E3 2021, Redfall is an open-world multiplayer shooter where players aggressively fight against a city-wide vampire infestation. The Xbox-exclusive title will be Arkane's first real foray into multiplayer, but the studio's signature style can be found throughout the game's cinematic reveal trailer. Redfall's four distinct playable characters will each possess unique abilities, mirroring the various supernatural powers available to Dishonored and Prey protagonists. Development of the first-person vampire shooter is apparently being supported by id Software, developer of the genre-defining Doom franchise, which will hopefully ensure that Redfall's combat is flawlessly brought to life.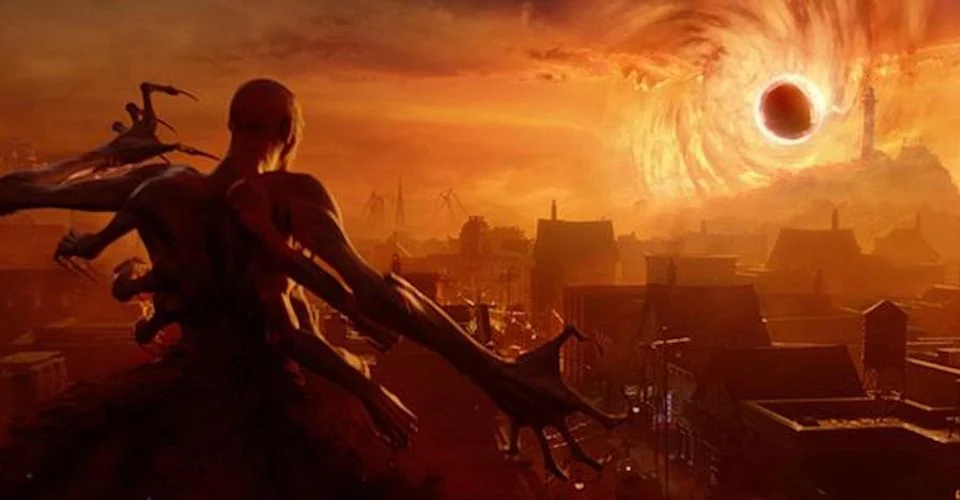 Twitter user bogorad222 recently drew attention to the fact that Redfall has apparently been in development since August 2017. The information comes from the LinkedIn profile of Francisco Cruz III, a Senior Tech Artist who worked at Arkane Studios' Austin, Texas branch from June 2016 to May 2018. Cruz's resume suggests that Redfall has been in development for nearly four years, with Arkane beginning work on the project only three months after the May 2017 release of Prey. Development of Redfall also overlapped with the creation of Prey's 2018 roguelike expansion, Mooncrash, which was Arkane Austin's last release.
While Arkane Austin sets up a blood-sucker bloodbath with Redfall, sister studio Arkane Lyon prepares for a time-bending manhunt in Deathloop. The upcoming first-person shooter, recently previewed by Screen Rant, will see players put in the role of Colt, an amnesiac man stuck in a Groundhog Day-style timeloop on the Art Deco island of Blackreef. Upon death Colt is sent back to the day's morning, allowing players to learn their targets' daily routines in order to plan out one perfect sequence of murders and break the loop. The game has experienced a number of delays, but Deathloop's current release date of September 14, 2021 appears to be final.
Fans of Arkane Studios' immersive single-player titles such as Dishonored and Prey may be wary of Redfall's emphasis on multiplayer. However, the title has been in development for nearly four years, suggesting that Arkane's usual amount of polish and innovation will be present in the four-person vampire slaughter. While only a cinematic trailer has been revealed for Redfall thus far, fans of Arkane or vampire combat should stay on the hunt for further information about the game.