PS5 & Xbox Series X Games Tested On CRT Monitors
Some very skilled tech exports have managed to hook up the PlayStation 5 and Xbox Series X to old CRT Monitors, giving players a look at what modern gaming looks like on old-school equipment. The HDMI outputs that modern consoles utilize require a few extra steps to get them to work on older displays, but it apparently can be done - and done quite well. Given the considerable emphasis that these new consoles place on advanced graphics, it can be interesting to see how they adapt to such outdated displays.
Old school computer aficionados will remember the old CRT (Cathode-ray tube) monitors as the big, grey box-shaped screens that came with their first Windows 98 back in the day. As technology advanced, the bulky monitors of yesteryear slowly gave way to sleeker flatscreens with stunning HD resolution and increased portability, but some more nostalgic tech nerds would love a chance to see what modern gaming would look like on an old CRT.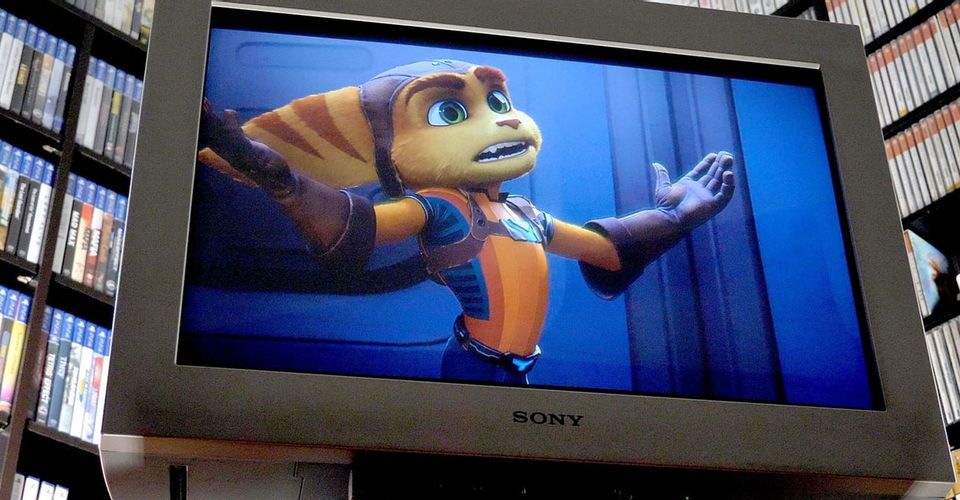 As reported by GamesRadar, the talented minds at Digital Foundry managed to connect the PS5 and Xbox Series X to CRT Monitors, detailing the process of how to do this on YouTube earlier this week. They used a 2003 Sony GDM-FW900 monitor, which can display 1440p and 60hz graphics, and used a Sitecom CN-350 adapter to plug the newer HDMI cables into the old monitor's VGA input. The results are surprisingly great for a downscaled resolution, as the 4K graphics of the PS5 and Series X still allow for plenty of graphical detail even on an older display. "The lower resolution you get when using an adapter is no big deal." Digital Foundry's report states. "It actually looks super, super clean and the pixel count just doesn't even matter in the end."
Of course, there are drawbacks when using an older 4:3 monitor for modern-day gaming. Since such models have been discontinued for quite some time, finding and maintaining one at a reasonable price can be difficult. Indeed, the Sony model used in Digital Foundry's tests can cost upwards of $5000. They can also be huge and bulky, with the Sony GDM-FW900 weighing in at 92lbs for a relatively small display.
Hooking up a PlayStation 5 or Xbox Series X to an old CRT monitor isn't for everyone, but it's cool to see the cutting-edge consoles of today running surprisingly well on the bulky yet charming displays of yesterday. Perhaps it could be a fun project for gamers with an old monitor tucked away in the attic somewhere to try out on a rainy day, or even a last resort for current-gen console owners who don't have access to the modern HD TVs that are meant to go with them.