LEGO Star Wars: The Skywalker Saga reveals its best game mode yet
There are very few lifelong Star Wars fans who didn't grow up making their own lightsaber and starfighter noises while playing with their toys — you know, before lightsabers were built with electronic sounds to do the work for you and all that. LEGO Star Wars: The Skywalker Saga players will get a kick out of one of the game's new features. These were revealed in a recent behind-the-scenes video included below.
The Skywalker Saga will include a game mode that's likely to top anything the franchise has pulled off before. Activating Pew Pew Mode will replace the game's blaster fire sounds with "pew pew" noises from the game's very own development team.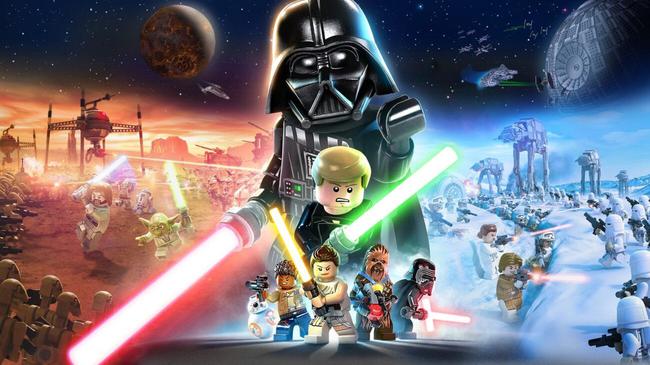 Pew Pew Mode isn't the only game mode players will be able to switch between throughout the experience. Also included is Mumble Mode, which replaces character dialogue with the classic mumbling longtime LEGO Star Wars players know and adore.
This game will have plenty of features unique from its predecessors, including the ability to unlock planets as you play and different ways to complete certain levels (instead of just following the same path every time). Players will also be able to choose which Skywalker Saga trilogy they want to start with instead of having no choice but to play through the game chronologically.
Will the game mode get tiring after a while? Probably. But it's little additions like this that make these games truly stand out among other Star Wars properties. Developers have been working on this game for nearly five years, and even though it hasn't been an easy road for anyone involved, the small details and fun quirks players can enjoy will hopefully be worth it.
Related Story: How to play LEGO Star Wars: The Skywalker Saga on release day
LEGO Star Wars: The Skywalker Saga will be available on Playstation 4/5, Xbox One, Xbox Series X/S, Nintendo Switch, and PC starting April 5, 2022.