Global Toys and Games Market Size, Share & Trends Analysis Report 2022: Market Size is Anticipated to Reach $439.91 Billion by 2030 - ResearchAndMarkets.com
DUBLIN--(BUSINESS WIRE)--The "Toys and Games Market Size, Share & Trends Analysis Report by Product (Preschool Toys, Dolls), by Application (0-8 Years, 15 Years & Above), by Distribution Channel (Offline, Online), by Region, and Segment Forecasts, 2022-2030" report has been added to ResearchAndMarkets.com's offering.
The global toys and games market size is anticipated to reach USD 439.91 billion by 2030, registering a CAGR of 4.7% over the forecast period.
Sales increased as the pandemic spread. Toy sales increased in 2020, with games & puzzles, dolls & action figures, and outdoor plays being the most popular categories. The use of weather-related items was a big aspect of outdoor activity. Sleds, snow-coloring toys, inflatables, and tools for building snow structures flew off the shelves. Due to the ease of accessibility, a large range of products, and competitive pricing, consumers are increasingly purchasing toys and games through the e-commerce channel.
Furthermore, internet portals assist 24 hours a day, seven days a week, and offer a wide range of products to choose from, as well as substantial discounts on branded products. In addition, families wanted to spread a little extra cheer during the pandemic, thus retailers had a successful holiday season in 2020.
Sports toys, such as skateboards and scooters, outperformed fashion dolls and accessories, as well as building sets like Lego. In 2020, due to increased traffic to its website on Black Friday, Lego had to construct a virtual wait for online consumers. Moreover, market players have improvised their offerings during the pandemic by introducing Science, Technology, Engineering, and Math (STEM)-based games and toys.
For instance, an activity desk launched by V-tech includes STEM games. Parents had to resort to home-schooling and opted for STEM-based toys and games.
Furthermore, the coronavirus pandemic led to an increased demand for indoor games since children and adults alike were spending more time at home. Asia Pacific dominated the global market in 2021. North America was the second-largest regional market in the same year, while Africa was the smallest regional market.
Toys And Games Market Report Highlights
Key Topics Covered:
Chapter 1. Methodology and Scope
Chapter 2. Executive Summary
Chapter 3. Toys & Games Market Variables, Trends & Scope
3.1. Market Introduction
3.2. Penetration & Growth Prospect Mapping
3.3. Industry Value Chain Analysis
3.3.1. Sales/ retail chain Analysis
3.3.2. Profit Margin Analysis
3.4. Market Dynamics
3.4.1. Market Driver Analysis
3.4.2. Market Restraint Analysis
3.4.3. Industry Challenges
3.4.4. Industry Opportunities
3.5. Business Environment Analysis
3.5.1. Industry Analysis-Porter's
3.6. Roadmap of Toys and Games Market
3.7. Market Entry Strategies
3.8. Impact of COVID-19 on the Toys & Games Market
Chapter 4. Consumer Behavior Analysis
4.1. Demographic Analysis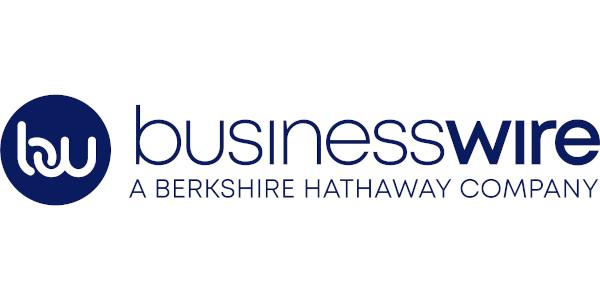 4.2. Consumer Trends and Preferences
4.3. Factors Affecting Buying Decision
4.4. Consumer Product Adoption
4.5. Observations & Recommendations
Chapter 5. Toys & Games Market: Product Estimates & Trend Analysis
5.1. Product Movement Analysis & Market Share, 2021 & 2030
5.2. Electronic Games
5.2.1. Market estimates and forecast, 2017-2030 (USD Billion)
5.3. Outdoor & Sport Toys
5.4. Dolls
5.5. Preschool Toys
5.6. Games & Puzzles
5.7. Others
Chapter 6. Toys & Games Market: Application Estimates & Trend Analysis
6.1. Application Movement Analysis & Market Share, 2021 & 2030
6.2. Up to 8 years
6.3. 9-15 Years
6.4. 15 Years and above
Chapter 7. Toys & Games Market: Distribution Channel Estimates & Trend Analysis
7.1. Distribution Channel Movement Analysis & Market Share, 2021 & 2030
7.2. Offline
7.2.1. Market estimates and forecast, 2017-2030 (USD Billion)
7.3. Online
Chapter 8. Toys & Games Market: Country Estimates & Trend Analysis
8.1. Region Movement Analysis & Market Share, 2021 & 2030
Chapter 9. Competitive Analysis
9.1. Key global players, recent developments & their impact on the industry
9.2. Key Company/Competition Categorization (Key innovators, Market leaders, Emerging players)
9.3. Vendor Landscape
9.3.1. Key company market share analysis, 2021
Chapter 10. Company Profiles
For more information about this report visit https://www.researchandmarkets.com/r/tm3zcq