Electronic Arts Stock Gains on Excitement Over New Games
But beyond the numbers, investors seemed to be more impressed by EA's title slate. In the earnings presentation, company management unveiled plans to release four games in its fiscal fourth quarter that haven't been publicly disclosed before—including titles using a major intellectual property, a remake of a prior franchise game, and another sports game.
EA shares were up 3.1%, at $115.05, in after-hours trading following the release. They closed the regular trading session down 0.4%.
Wall Street analysts have been bullish on videogames and have said they believe Electronic Arts could be one of the best ways to play the sector's growth.
Large technology companies have been attracted to the videogame industry's size and growth prospects. According to research firm Newzoo, the global market will rise to $223 billion in annual sales by 2024 from $193 billion last year.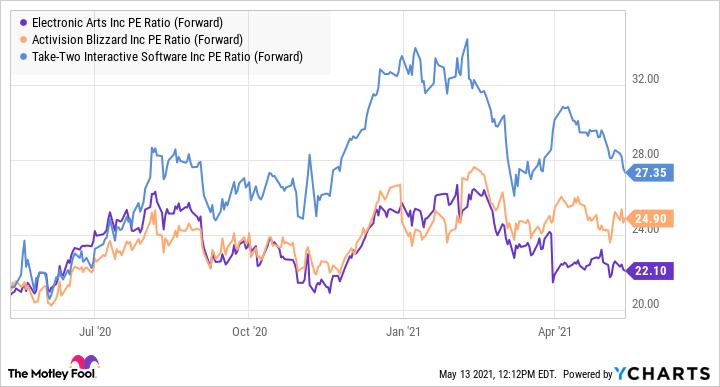 As a result, the industry has been going through a wave of consolidation. Microsoft (MSFT) started off the latest round of deals by spending $7.5 billion for ZeniMax Media, a transaction that closed last year. The tech giant followed up with news in January that it plans to pay $69 billion for Activision Blizzard (ATVI).
During the same month, Take-Two Interactive Software (TTWO) announced an $11 billion buyout of mobile-games maker Zynga, while Sony Group (SONY) said it would buy the private game developer Bungie for $3.6 billion.
Last week, Wedbush analyst Michael Pachter reaffirmed his $180 price target on EA and maintained his Outperform rating, citing the deals being done in the sector. EA is one of the few big independent publishers remaining.
"We expect growth in the foreseeable future driven by cost discipline, digital sales growth, several key franchises," he wrote. "M&A chatter within the videogame space shows no signs of abating."
Earlier on Tuesday EA announced it would end its multidecade branding partnership with FIFA for its annual soccer game. The company said the title will be renamed EA Sports FC starting in 2023.
The company's shares were down 15% year to date as of close of trading on Tuesday. The tech-laden Nasdaq Composite has declined 25% over the same period.
Write to Tae Kim at tae.kim@barrons.com