David Bowie and Iggy Pop guitarist Ricky Gardiner dies aged 73
Planet Radioplanet rocknewsrock news
He co-wrote 'The Passenger'
Ricky Gardiner (centre) with Iggy Pop and David Bowie in 1977Author: Scott ColothanPublished 17th May 2022
Last updated 17th May 2022
Scottish guitarist Ricky Gardiner, best known for his work with David Bowie and Iggy Pop, has died aged 73.
Legendary producer Tony Visconti confirmed the news of Gardiner's passing on Friday 13th May in a post on Facebook.
Visconti wrote: "Another guitar genius and personal friend passed into the next world last night. Ricky Gardiner, who joined David Bowie for the albums Low and Iggy Pop's The Idiot, ended a long battle with Parkinson's. His multi-talented wife Virginia sent me an email this morning."
Iggy Pop also paid tribute, saying: "Dearest Ricky, lovely, lovely man, shirtless in your coveralls, nicest guy who ever played guitar. Thanks for the memories and the songs, rest eternal in peace."
Born in Edinburgh on 31st August 1948, Gardiner first achieved some level of fame when he launched the progressive rock band Beggars Opera in 1969.
Having played on Tony Visconti's solo album 'Inventory', he was invited to perform lead guitar on the first side of David Bowie's 1977 album 'Low', including the songs 'Always Crashing in the Same Car', 'Be My Wife' and 'Sound and Vision.'
Having met Iggy Pop during the recording of 'Low' at Château d'Hérouville in France, Gardiner became a member of Iggy Pop's live band for 'The Idiot' album.
Gardiner went on to play lead guitar, backing vocals and drums on Pop's Bowie-produced 'Lust for Life' album in 1977, and he composed the music for the seminal single 'The Passenger.'
The iconic riff on 'The Passenger', Gardiner later explainer, came seemingly from nowhere: "The apple trees were in bloom and I was doodling on the guitar as I gazed at the trees.
"I was not paying any attention to what I was playing. I was in a light dream enjoying the glorious spring morning. At a certain point my ear caught the chord sequence."
Although he didn't tour with Bowie, Gardiner replicated Robert Fripp's guitar sound using feedback for a performance of 'Heroes' on Top of the Pops in October 1977.
"I did not realise at the time that (Fripp) had used an EBow," Gardiner said in 2001. "I did my best using feedback alone. As we went through the song, my amplifier started dying. As the song finished, so did the amp."
Gardiner was diagnosed with electromagnetic hypersensitivity in 1998, which made him suffer negative health symptoms when close to electronic devices, and he battled Parkinson's disease in more recent years.
RIP Ricky Gardiner.
Rock stars we've sadly lost in 2022:
Michael Lang
Michael Lang, the organiser and co-creator of Woodstock, died on 8th January 2022 aged 77. Lang passed away at Sloan Kettering hospital in New York City following a battle with a rare form of Non-Hodgkin lymphoma. Lang co-founded and organised Woodstock Music and Art Fair in Bethel, New York from 15th to 18th August 1969 - an event that became firmly entrenched into rock n' roll folklore and boasted performances from The Who, Crosby, Stills, Nash & Young, Jefferson Airplane, Grateful Dead, Joan Baez, Sly and the Family Stone, The Band and Jimi Hendrix to name but a few. Lang went on to organise the 25th anniversary event in 1994 and the ill-fated 30th anniversary celebration, Woodstock '99. He also owned and ran the record label Just Sunshine Records, founded the Michael Lang Organization (MLO), and he managed and produced a diverse array of artists including Billy Joel, Joe Cocker and Red Hot Chili Peppers.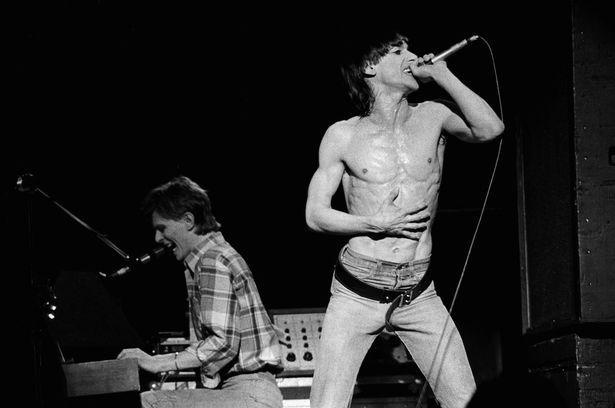 Burke Shelley
Budgie singer, bassist and songwriter Burke Shelley died aged 71 on 10th January 2022. He passed away at Heath Hospital in his hometown of Cardiff having suffered ill health for several years – he was battling Stickler syndrome and suffered an aortic aneurism on two occasions. Founded in the late 1960s, by 1971 with the release of their eponymous debut album, Budgie became one of the torchbearers of the hard rock and heavy metal scene and they influenced countless bands including Metallica who have released covers of 'Crash Course in Brain Surgery' and 'Breadfan.' Iron Maiden also covered 'I Can't See My Feelings' and Van Halen performed 'In For The Kill!' during their live shows in their embryonic days. Burke Shelley was the longest serving member of Budgie and stayed with the band until their split in 1988, and for both their reunions between 1995 and 1996 and 1999 to 2010. He appeared on all 11 of their studio albums.

Ronnie Spector
Former Ronettes singer Ronnie Spector, known as the 'bad girl of rock'n'roll', died aged 78 on 12th January 2022. Famed for her iconic voice, style and beehive hairstyle, she scored huge hits with The Ronettes including 'Be My Baby', 'Baby I Love You', and 'Walking In The Rain' and she was inducted into the Rock and Roll Hall of Fame in 2007. Her family said in a statement: "Ronnie lived her life with a twinkle in her eye, a spunky attitude, a wicked sense of humour and a smile on her face. She was filled with love and gratitude."

Meat Loaf
Meat Loaf, who was born Marvin Lee Aday, died on Thursday 20th January aged 74. A cause of death hasn't been revealed. Famed for his brilliantly epic and bombastic rock anthems, Meat Loaf was one of the best-selling rock stars of all time and sold 43 million copies of his seminal 1977 album 'Bat Out of Hell', which he made alongside composer Jim Steinman. Sixteen years after the first album, Meat Loaf and Steinman joined forces again for 'Bat Out of Hell II: Back into Hell', which spawned the global megahit 'I'd Do Anything for Love (But I Won't Do That)'. Alongside his fabled musical output, Meat Loaf was a prolific actor on stage, television and film. His numerous credits include Fight Club, The Rocky Horror Picture Show, Tenacious D in The Pick of Destiny, Wayne's World and even Spice World: The Movie.

Don Wilson
Don Wilson, the co-founder and rhythm guitarist of the influential instrumental surf rock quartet The Ventures, died at his home in Tacoma, Washington on Saturday 22nd January 2022 aged 88. He was the last surviving member of the classic line-up of the band that scored hits including 1960's 'Walk, Don't Run' and their 1968 cover of the 'Hawaii Five-O Theme.' The group were inducted into the Rock and Roll Hall of Fame in 2008. Wilson's son Tom said: "Our dad was an amazing rhythm guitar player who touched people all over world with his band, the Ventures. He will have his place in history forever and was much loved and appreciated. He will be missed."

Jon 'Jonny Z' Zazula
Jon Zazula, the co-founder of influential heavy metal imprint Megaforce Records, died aged 69 on Tuesday 1st February 2022. He passed away in Florida from complications of the rare neuropathic disorder chronic inflammatory demyelinating polyneuropathy (CIDP), chronic obstructive pulmonary disease (COPD) and osteopenia. Jonny Z's passing came 13 months after the death of his wife and Megaforce Records co-founder Marsha Zazula from cancer. The Zazulas founded Megaforce Records in 1982 and they helped launch the career of the then fledgling San Francisco heavy metallers Metallica by releasing their seminal first two studio albums, 'Kill 'Em All' (1983) and 'Ride The Lightning' (1984). Megaforce Records also released Anthrax's first five studio albums from 1984's 'Fistful of Metal' through to 1990's 'Persistence of Time', and Ace Frehley, Living Colour, Testament, Overkill, Ministry, King's X, Stormtroopers Of Death, Fozzy, Bad Brains and Manowar are just some of the many acts who have been on their roster of the past four decades.

Ian McDonald
Ian McDonald, the esteemed multi-instrumentalist and co-founder of King Crimson and Foreigner, died from cancer on Wednesday 9th February. He was 75 years old. McDonald was part of King Crimson's first line-up in 1969 and alongside co-writing the songs, he performed saxophone, flute, clarinet, bass clarinet, Mellotron, harpsichord, piano, organ, vibraphone and backing vocals on King Crimson's masterpiece debut album 'In the Court of the Crimson King.' He later performed alto saxophone on King Crimson's 1974 album 'Red' and two years later McDonald co-founded Foreigner. He remained with Foreigner for four years and contributed to three studio albums – 'Foreigner' (1977), 'Double Vision' (1978) and 'Head Games' (1979) – and hit songs including 'Cold as Ice', 'Hot Blooded' and 'Double Vision.'

'Big' John Harte
'Big' John Harte, who worked as a bodyguard and security for KISS and Iron Maiden, died aged 70 on Friday 11th February 2022 in Hollywood, Florida. Harte also worked with Prince and Billy Idol, amongst others. Paying tribute, Gene Simmons tweeted: "Rest In Peace, John Harte. A wonderful man. He was our security guy in the 70s. Our prayers and condolences to his family." Paul Stanley wrote: "How very sad. "Big John" Harte was with us from the beginning and has always been family." Iron Maiden drummer Nicko McBrain commented: "John had worked with us for several years and I recently had a great visit with him, laughing and sharing stories together. A great guy and valued member of the family who will be sadly missed!" A cause of death hasn't been revealed.

Gary Brooker
Procol Harum singer, pianist and composer Gary Brooker died on 19th February 2022 following a battle with cancer. He was 76 years old. A statement on the band's website read: "With the deepest regret we must announce the death on 19 February 2022 of Gary Brooker MBE, singer, pianist and composer of Procol Harum, and a brightly-shining, irreplaceable light in the music industry. Aged 76, he had been receiving treatment for cancer, but died peacefully at home." Brooker founded Procol Harum with his friend Keith Reid in 1966 and a year later the band scored a Number 1 hit with their timeless anthem 'A Whiter Shade of Pale.' Brooker's melancholic vocals and plaintive piano playing on 'A Whiter Shade of Pale' helped it become an enduring classic and it remains ever popular today. He was the band's sole constant member and appeared on all 12 of their studio albums. Outside of Procol Harum, he collaborated with Kate Bush, George Harrison and Eric Clapton amongst others.

Mark Lanegan
Former Screaming Trees frontman, Queens of the Stone Age vocalist and esteemed solo artist Mark Lanegan died on 22nd February 2022 aged 57. A statement on his Twitter account read: "Our beloved friend Mark Lanegan passed away this morning at his home in Killarney, Ireland. A beloved singer, songwriter, author and musician he was 57 and is survived by his wife Shelley." Lanegan shot to fame in the mid 1980s as a member of pioneering grunge band Screaming Trees, and he first worked with Queens of the Stone Age on their seminal 2000 album 'Rated R'. He became a permanent member of QOTSA in 2002 for their 'Songs for the Deaf' album and he guest appeared on 'Lullabies to Paralyze', 'Era Vulgaris', and '...Like Clockwork.' An esteemed solo artist in his own right, he also collaborated with Manic Street Preachers, Isobel Campbell of indie band Belle and Sebastian, Greg Dulli of The Afghan Whigs in The Gutter Twins, Moby, Melissa Auf der Maur, and many more.

Nicky Tesco
Nicky Tesco, the former frontman of punk group The Members, died on Saturday 26th February 2022. A simple statement on his Facebook page read: "26.02.22. Mr Tesco has left the building. Thanks for everything." No cause of death has been revealed. Tesco co-founded The Members in 1976 and, after various line-up changes, three years later the band released their debut album 'At the Chelsea Nightclub'. The record the Number 12 hit 'The Sound of the Suburbs', which was championed by John Peel and remains the band's enduring anthem to this day. Tesco released three albums with The Members before their split in 1983 and went on to become an actor and writer.

Taylor Hawkins
Foo Fighters drummer Taylor Hawkins died at the age of 50 on Friday 25th March 2022. The band said in a statement: "The Foo Fighters family is devastated by the tragic and untimely loss of our beloved Taylor Hawkins. His musical spirit and infectious laughter will live on with all of us forever. Our hearts go out to his wife, children and family, and we ask that their privacy be treated with the utmost respect in this unimaginably difficult time." Taylor Hawkins' death came hours before Foo Fighters were due to headline Festival Estereo Picnic in Bogotá, Colombia. After previously performing with Alanis Morissette, Taylor Hawkins joined Foo Fighters in March 1997 shortly after the band had recorded their second album 'The Colour and the Shape.' Hawkins went on to perform and co-write all of Foo Fighters' studio albums from 1999's 'There Is Nothing Left to Lose' through to February 2021's 'Medicine at Midnight.' A phenomenal musician, Taylor Hawkins was a captivating and vivacious drummer behind the kit who relished performing live. Hawkins and Dave Grohl often swapped roles at Foo Fighters concerts with Hawkins taking on lead vocals for select tracks, including 'Somebody To Love' by his favourite band Queen.

Jordan
Punk icon Jordan – real name Pamela Rooke – died aged 66 on Sunday 3rd April 2022 following a short battle with cholangiocarcinoma (bile duct cancer). In a statement, her family said she "died peacefully a stone's throw away from the sea in her hometown of Seaford, East Sussex in the company of her loving family. Jordan (Pamela Rooke) has left her mark on this planet, whether it be as 'The Queen of Punk', or for her veterinary work and countless prize winning cats." Rooke was a model known for her work with Vivienne Westwood and the Sex boutique in the Kings Road area of London in the mid-1970s, and alongside Johnny Rotten, Soo Catwoman and Siouxsie Sioux, she was credited with creating the W10 London punk look. She was briefly manager of Adam and the Ants, and recorded the song 'Lou' with them as a guest vocalist during a Radio 1 session for John Peel. She is portrayed by Game of Thrones actress Maisie Williams in Danny Boyle's six-part Sex Pistols TV series, Pistol.

Chris Bailey
Chris Bailey, lead singer, co-founder and songwriter of influential Australian punk band The Saints, died on Saturday 9th April 2022. The Saints wrote: "It is with great pain in our hearts that we have to inform you about the passing of Chris Bailey, singer and songwriter of The Saints, on April the 9th 2022. Chris lived a life of poetry and music and stranded on a Saturday night." Bailey's former band mate Ed Kuepper tweeted: "Chris and I met when we were about 14 during detention at Oxley High School and became close friends which later developed into what I always thought was an extremely strong artistic partnership. I couldn't have hoped for a better singer. My deepest condolences to his wife Elisabet, his sisters Margaret, Carol and Maureen and the rest of his family and loved ones."

Sylvia Lancaster
Sylvia Lancaster, the campaigning mother of murdered alternative music fan Sophie Lancaster, died in hospital on Tuesday 12th April 2022. 20-year-old Sophie Lancaster was brutally attacked simply because of her goth appearance by a group of youths in Bacup, Lancashire in August 2007 and she died 13 days later. Her boyfriend Robert Maltby was also injured in the attack. Following Sophie's murder, Sylvia Lancaster campaigned tirelessly and launched the Sophie Lancaster Foundation with the aim to stamp out prejudice, hatred and intolerance everywhere. Sylvia received an OBE in 2014 for her campaign work. The second stage at Bloodstock Festival at Catton Park in Derbyshire has been named in Sophie Lancaster's memory since 2009. Bloodstock said in a statement: "We are all utterly devastated at Bloodstock HQ to learn of the passing of Sylvia Lancaster. The Sophie Lancaster Foundation has been a core part of the festival since 2009 and always will be. Sylvia was an inspiration to so many of us."

Art Rupe
Art Rupe, the founder of influential Los Angeles record label Specialty Records, died on Friday 15th April 2022 aged 104. Rupe founded Specialty Records shortly after World War II in 1945, and, serving as its executive and one of its producers, he helped build the careers of an array of rhythm and blues, gospel, and early rock and roll artists. Little Richard released many of his pioneering anthems on Specialty including 'Tutti Frutti' and 'Long Tall Sally', and other notable acts on the imprint's roster included Sam Cooke, Guitar Slim and Lester Williams. Rupe was inducted into the Blues Hall of Fame in 2007, and four years later he was awarded the Ahmet Ertegun Award by the Rock and Roll Hall of Fame. The Rock Hall said Rupe's "fastidious work ethic and uncanny musical intuition shaped the evolution of rock."

Re Styles
The Tubes' former co-vocalist Re Styles died aged 72 on Sunday 17th April 2022. Born Shirley Marie Macleod in Middelburg, Netherlands in March 1950, Styles appeared in Alejandro Jodorowsky's movie The Holy Mountain and Sun Ra's Space Is the Place and posed for Playboy and Penthouse magazines in the early 1970s. In 1975, she was credited with clothing design and dance co-ordination for San Francisco rockers The Tubes before joining as a co-vocalist, performing on signature songs including 'Don't Touch Me There' and 'Prime Time'. Alongside her band mates in The Tubes, Styles appeared in the musical fantasy film Xanadu starring Olivia Newton-John, Michael Beck and Gene Kelly in his final film role. Fatigued by heavy drinking, Styles left The Tubes in 1979 and became a landscape gardener, interior designer, party planner and florist. The Tubes remained in contact with her over the decades.

Randy Rand
Randy Rand, the bassist and co-founding member of 80s glam metal band Autograph, died in late April 2022. In a heartfelt statement issued to their Facebook page, Autograph said they were "beyond devastated" by Rand's "unexpected" passing but they "find some comfort and solace knowing the last couple of years have been some of his happiest as an artist and as a performer." Randy Rand co-founded Autograph in 1983 and their big break came shortly afterwards when they supported Van Halen on 48 dates of their 1984 tour despite still being unsigned. Played heavily on MTV, Autograph scored their only US chart hit in early 1985 with 'Turn Up the Radio', while their debut album 'Sign In Please' has sold more than 500,000 copies Stateside. Rand released four studio albums with Autograph until they went their separate ways in 1989. Singer Steve Plunkett released the 2003 album 'Buzz' under the band's moniker with a new line-up. Rand rejoined a new incarnation of Autograph in 2013 featuring Brazilian singer Simon Daniels and released two further albums with them – 2016's 'Louder' and 2017's 'Get Off Your Ass'.

Ric Parnell
Ric Parnell, best known for playing doomed drummer Mick Shrimpton in This Is Spinal Tap, died on 1st May 2022 aged 70. Harry Shearer, aka Spinal Tap's Derek Smalls, broke the news of Parnell's passing, writing: "Ric Parnell, our drummer in This is Spinal Tap, passed away today. No one ever rocked harder." Ric Parnell was a member of Atomic Rooster in the early 70s and performed on two studio albums - 'Made in England' (1972) and 'Nice 'n' Greasy' (1973). He worked with an array of artists and drummed on Toni Basil's ubiquitous one-hit wonder 'Mickey' before his big break in Rob Reiner's seminal rock mockumentary This Is Spinal Tap. Shrimpton was a former house drummer for the Eurovision Song Contest and was the latest drummer to join Spinal Tap after a succession of drummers died in strange circumstances. Sadly for Shrimpton, he perished when he spontaneously combusted on stage in Japan in 1982.

Howie Pyro
Howie Pyro, the bassist and co-founding member of New York glam punk band D Generation, died on Wednesday 4th May 2022 aged 61. Pyro, real name Howard Kursten, died from Covid-19-related pneumonia after suffering from liver disease. Pyro's D Generation band mate Jessie Malin wrote: "My best friend and brother has passed away. He fought real hard right till the end. He changed my life and so many others in ways I can't even begin to say. We made our world together." Pyro also performed bass with Danzig on two of their studio albums in the early noughties, and with the late-great Joey Ramone on the festive album 'Christmas Spirit... In My House.'

Trevor Strnad
The Black Dahlia Murder's frontman and co-founding member Trevor Strnad died aged 41 in May 2022. The Michigan melodic death metal band said in a statement on 11th May: "It is with deep sadness that we announce the passing of Trevor Scott Strnad. Beloved son, brother, and Shepard of good times, he was loved by all that met him. A walking encyclopaedia of all things music. He was a hugger, a writer, and truly one of the world's greatest entertainers. His lyrics provided the world with stories and spells and horror and whimsy. It was his life to be your show." Alongside the statement, The Black Dahlia Murder shared the phone number of the National Suicide Prevention Lifeline. Alongside guitarist Brian Eschbach, Strnad remained a constant member of The Black Dahlia Murder from their formation in 2001 until his death, and he appeared on all nine of their studio albums.

Ricky Gardiner
Scottish guitarist Ricky Gardiner, best known for his work with David Bowie and Iggy Pop, died on 13th May 2022 aged 73.Producer Tony Visconti wrote: "Another guitar genius and personal friend passed into the next world last night. Ricky Gardiner, who joined David Bowie for the albums Low and Iggy Pop's The Idiot, ended a long battle with Parkinson's." Iggy Pop also paid tribute, saying: "Dearest Ricky, lovely, lovely man, shirtless in your coveralls, nicest guy who ever played guitar. Thanks for the memories and the songs, rest eternal in peace." Gardiner performed lead guitar on the first side of David Bowie's 1977 album 'Low', including the songs 'Always Crashing in the Same Car', 'Be My Wife' and 'Sound and Vision.' He also played on Iggy Pop's Bowie-produced 'Lust for Life' album in 1977 and co-wrote the seminal song 'The Passenger.'

Listen to Planet Rock on DAB nationwide, on our free app, online, via your smart speaker ("Play Planet Rock") and on Freesat, Sky, and Virgin Media TV.