Conservative Conversation + Podcasts 'If I Can Find You, I Can Target You'
There are some lessons to be learned from the Russian invasion of Ukraine for European nations, NATO, and for US forces. The tuition for those lessons is very expensive. Expensive for Ukrainian civilians, and monetarily for NATO nations. Expensive for Russian families and Russian soldiers that have died in the thousands.
Let's move on beyond Putin's disappointment that he and Russian soldiers were not welcomed as liberators in Ukraine. Putin may be healthy but he's delusional in his belief that he would be welcomed as a liberator in Ukraine, or in his belief in Russia, and Moscow in particular is the "Third Rome."
The level of destruction and targeting of civilians in Ukraine has not been seen in Europe since WWII. There is an interesting article in Task and Purpose about a tactical Russian failure in Ukraine. Lessons that should be learned by NATO nations, as well as US military leadership.
Gender dysphoria and Woke reading lists are excess baggage for a military force. As the late Boss Mongo stated in one of his essays: a non-commissioned soldier, when informed of Boss Mongo's plan for an attack, told him that he hoped his plan included murder. A good battle plan should never include a plan for a fair fight.
Russian reliance on cell phones and 3G and 4G military communications has created a problem for Russian forces:
The Ukrainians claim to have killed 12 general Russian officers since late February, in part because the Russians have resorted to using cell phones when their communications systems break down.
"It is not hard to geo-locate someone on a phone talking in the clear," retired Army Gen. Ben Hodges, former commander of U.S. Army Europe, told the New York Times.
When Russian troops cross into Ukraine, their cell phones emit a roaming signal that connects to Ukraine's cellular network, allowing the Ukrainians to triangulate where the Russians are by using the closest three cell towers, said Artem Starosiek, CEO of Molfar, an open-source intelligence community based in Kyiv.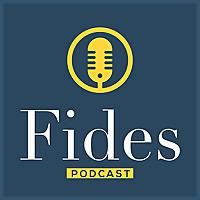 Why don't the Russians destroy the Ukrainian cell phone network?
Amid numerous reports that the Ukrainians can track and target Russian troops when they use cell phones, one question remains: Why don't the Russians destroy Ukraine's cellular network?
The answer: They need it, said James Lewis, a technology expert with the Center for Strategic and International Studies think tank in Washington, D.C.
"That's ridiculous, but that's where it is," Lewis told Task & Purpose. "The Russians need 3G and 4G for their comms to work. They didn't set up the independent communications networks that the Americans or Chinese might have set up."
The Russian kleptocracy plays a part in this problem:
While the Russians had developed encrypted communications handsets for their special operations forces, those handsets were not widely distributed among Russian troops before the latest invasion of Ukraine, Lewis said.
Corruption could be another factor that has played into why the Russian military has proven to be so poor at using secure communications, he said.
"There are good examples – not always public – of the Russians identifying a security goal and then allocating, in one case, $10 billion to it; and $5 billion of it ended up in Switzerland," Lewis said.
Poland discovered the cell phone lesson in their own military exercises:
Looking at the Russian failures in Ukraine so far, it's tempting to think the militaries of NATO members wouldn't make the same mistake, but they have. In November, Polish troops that had been deployed to the border with Belarus left the dating apps on their cell phones on. Just across the border in the city of Grodno, the Belarusians knew exactly how far away the Polish troops were.
The US Marine Corps has also found and studied the cell phone problem. You can click on the "Task and Purpose" link in this post for the full story.
Published in MilitaryTags: cell phones aren't your friend